Blackmores Cranberry Forte 50,000 Capsules 30 - SPECIAL - Expiry 01/23 - New Zealand Only
Blackmores Cranberry Contains a Potent 50,000 mg Extract to Help Reduce the Frequency of Recurrent Cystitis
Blackmores Cranberry contains a concentrated, potent, cranberry extract to promote urinary tract health. The two-piece capsule may be pulled apart and contents sprinkled over food or into drinks. Cranberry contains active constituents called proanthocyanidins which have been found to discourage bacteria from sticking to the bladder wall. Cranberry has also been useful for reducing urinary odour associated with incontinence.
Cranberry discourages adherence of bacteria in the urinary tract and promotes urinary tract health
Helps mask urinary odours associated with incontinence
May help reduce recurrence of cystitis
Vaccinium macrocarpon- cranberry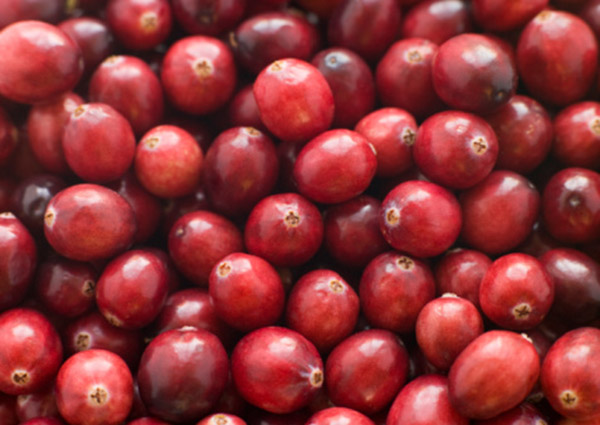 Directions: Adults – Take 1 capsule 1 to 2 times a day with meals, or as professionally prescribed. Children under 12 years – Only as professionally prescribed.
Ingredients: Each capsule contains:
Vaccinium macrocarpon (cranberry) fruit ext. dry conc. 400 mg equivalent to fresh fruit - 20 g (20,000 mg)
Cranberry fruit ext. dry conc. 60 mg equivalent to fresh fruit - 30 g (30,000 mg)
No added salt, yeast, gluten, wheat, milk derivatives, preservatives, artificial flavours, colours or sweeteners
Precautions: Keep out of reach of children. Do not use if you have a known allergy to any of the ingredients listed. Untreated, cystitis may lead to more significant complications. If pain or irritation persists for more than 48 hours, consult your healthcare professional. The presence of blood in the urine warrants immediate medical attention. If symptoms persist, see your healthcare professional. Vitamin supplements should not replace a balanced diet. This product may interfere with certain other medications you may be taking. If you are pregnant or breastfeeding, talk to your health professional before use. If you have any pre-existing conditions, or are on any medications always talk to your health professional before use,Some products should be ceased at least two weeks before any elective surgery, please confirm with your health professional.
Presentation: Each pack contains 30 capsules.
DELIVERY WORLDWIDE - Blackmores Cranberry Forte
Buy Blackmores Cranberry x 1 for NZD$12.00
Do you need more information about Blackmores Cranberry? Please send your question about Blackmores Cranberry here
Medicines, herbal remedies and dietary supplements have benefits and may have risks. Always read the instructions carefully and use Blackmores Cranberry strictly as directed. If your symptoms continue or you have side effects consult your healthcare professional promptly.
NZ-Online-Pharmacy.com - Your New Zealand Online Pharmacy
© NZ-Online-Pharmacy.com - Blackmores Cranberry